The best dog food for Boxers is a recipe specifically designed for whatever stage of life they're in, from puppyhood to advanced age. Boxer puppies all but require you to feed a large-breed formula.
Otherwise, they could grow too quickly, which could stress things like hips and joints and increase the chance of them developing musculoskeletal issues later on. As adults, Boxers need to balance having enough carbs and protein to keep them full and healthy against fat content, lest they become obese and sick.
To help you decide which food is best to feed your Boxer dog or puppy, we've researched five of the best foods available, then broken down their pros and cons. This should give you a clear idea of what each option can provide your Boxer, and how they can help them live longer happier lives. But first, we need to cover a few things…
---
Our Top 5 Best Dog Foods for Boxers
Now that you have a better idea of why your Boxer needs the best large-breed food you can provide them at every stage of life, let's look at the best 5 dog foods to feed your Boxer dog or puppy.
1. Eukanuba Breed Specific Boxer Adult Dry Dog Food
Eukanuba's philosophy is that dogs evolved as carnivores, and should be fed as such to support strong muscles and optimal body conditioning. That's why their breed-specific Boxer adult dry dog food features real chicken as its main ingredient, followed by other natural proteins like chicken by-product meal, fish and fish oil, and dried eggs.
We really like that Eukanuba has formulated a dog food especially for Boxers, which means you don't have to wonder if they're getting the right mix of nutrients in their diet. Instead, you can rely on the nutritionists at Eukanuba to provide your dog with everything they need in their daily ration. And since it features quality animal products, you know they're getting the kind of natural protein nature intended for them.
Pros
Breed-specific formula is tailored to the unique needs of your Boxer
Plenty of L-carnitine and natural taurine to help promote healthy hearts
Vitamin E and Beta-Carotene help support your Boxer's immune system.
Supports healthy joints and hips in breeds like Boxers and Dobermans
Reduces tartar build-up in as little as 28 days with proprietary 3D DentaDefense System
Cons
Only for adult dogs, so you'll have to find a different choice for puppies
This formula contains corn, so is not part of a grain-free feeding regime
Picky eaters may need additional encouragement to adopt this dog food
---
2. Nulo Freestyle Salmon & Peas Recipe Grain-Free Adult Dry Dog Food
One of the best dog foods for the Boxer breed is Nulo's Salmon & Peas Recipe for adults. It's perfect for anyone wanting to feed their Boxer grain-free dog food.
Made with wholesome ingredients, 80% of the protein sources it provides come directly from animals, so it has plenty of the omega 3 amino acids needed to fuel and repair lean muscles. It also features all the carefully-balanced nutrition you would expect from a premium adult dog food.
Even if this grain-free dog food fails to excite you, Nulo's taste is sure to win your Boxer over. While some premium feeds fail to titillate the palate of picky pooches, dogs across the country are reported to love the flavor of real salmon and peas, meaning there's a good chance yours will as well. We also like how this food is made in small batches, which means it's fresher and more nutritious than food having sat on shelves for long periods.
Pros
Grain-free formula is great for any dog or puppy with food allergies
Low-glycemic ingredients help diabetic dogs manage healthy blood sugar levels
Vitamin B6 and niacin help with energy production
Probiotics aid in digestion, leading to less gas and fewer bowel movements
Amino acids support lean muscles and healthy hearts
Extra calcium and phosphorus to help maintain strong bones
Included vegetables and fruits support immune systems
No fillers or artificial flavors, just natural, wholesome ingredients
Cons
Dogs with sensitive digestive systems may suffer loose bowels when acclimating to this food
Some dogs may not like the smell and taste, instead preferring a different flavor like turkey and sweet potatoes dog food
---
3. Wellness CORE Grain-Free Original Deboned
Wellness CORE Natural Original Turkey & Chicken is our second grain-free dry food on this list, and for good reason. It's formulated to promote your Boxer's overall health and provide all the natural protein they'll need. It incorporates premium ingredients like turkey, chicken, salmon oil, fruits and vegetables, and includes all the omega 3 fatty acids, antioxidants, probiotics, and vitamins and minerals Boxers need.
It does not feature any meat by-products or fillers. For allergy reasons, they've also skipped the corn, soy, wheat-gluten, and all artificial preservatives, colors, and flavors. Packing all the additional vitamins and minerals you would expect, it offers a complete and balanced blend sure to keep your Boxer coming back for more.
Pros
Grain-free recipe is sourced and made in the USA
Natural animal protein sources optimize your Boxer's health
Provides things like omega acids, antioxidants, and taurine, which Boxers need for healthy joints
Premium fruits and vegetable ingredients taste great and enhance health
No questionable meat by-products, fillers, grains or artificial chemicals, or preservatives
Promotes lean body mass, healthy muscle tone, and beautiful shiny coats
Cons
Not every dog likes the flavor, so some encouragement may be needed to get them to switch
May cause excess gas, though Boxer owners might not notice (Boxers are naturally gassy!)
---
4. Taste of the Wild Ancient Prairie with Ancient Grains Dry Dog Food
Taste of the Wild Ancient Prairie Dry Dog Food is a great alternative to grain-free dog foods while still avoiding the corn, wheat, and other ingredients that could cause allergic reactions. It utilizes a variety of "ancient grains" to provide healthy protein and nutrients without excess carbohydrates, and leaves out all the cheap fillers and artificial ingredients others use to bulk out their lower-quality offerings.
These ancient grains have been feeding humanity and our furry friends for a very long time, so the fact that Taste of the Wild has brought it back to sustain future generations of healthy Boxers really appeals to us, as does the reputation for quality and taste that comes with it. Another nice benefit of these grains is the fiber they contain, which helps reduce stomach issues. While it tends to cost more than other alternatives, we think the investment in quality is something you and your Boxer will both appreciate.
Pros
Delicious, pasture-raised bison and venison to support strong muscles and deliver great taste
Ditches corn and wheat for high-protein grains like sorghum, millet, chia seed, and quinoa
Developed by experts in pet food nutrition to meet AAFCO and FDA requirements
Made in the USA with sustainable and ethical ingredients
Completely free of corn, wheat, fillers, and artificial flavors/colors/preservatives
Proprietary probiotics support your Boxer's overall health and wellness
No egg products to trigger food allergy reactions in sensitive Boxers
Cons
While typically sourced in the US, some ingredients (like buffalo meat) may be imported at times
Some Boxers may experience loose stools while adjusting to this formula
Grains lend extra calories you'll need to account for when deciding how much to feed your pooch
---
5. Royal Canin Boxer Adult Dry Dog Food
Aside from providing all the protein, minerals, and vitamins you expect from the best dog food, Royal Canin offers a Boxer-specific formula with a big additional benefit. It's geared toward helping puppies over 15 months old reduce their chances of developing heart issues later in life while still providing just the right blend of protein and fat to support their active natures.
We like how the Royal Canin dog food is formulated specifically for Boxers, meaning real thought has gone into the ingredients and levels of nutrition included. Packed with all-natural nutrition from things like brown rice, chicken fat and meal, oat groats, wheat gluten and pork meal, this removes all the confusion and guesswork that comes with feeding your dog the best dog food. Something else we have to mention is the unique shape of Royal Canin's kibbles, which take into account the Boxer's unique facial proportions. These wave-shaped little bites are easy for Boxers to pick up in their mouths, which is a nice touch that most other brands never consider.
Pros
Promotes healthy heart development in Boxers 15 months old and older
High protein content is perfect for fueling high-energy Boxers
Enriched with L-carnitine to help maintain muscle mass
Taurine, EPA, and DHA support healthy cardiac function
Exclusive antioxidant complex supports cellular health
Wave-shaped kibbles are easy for Boxers to pick up and chew
Cons
Premium ingredients and exclusive features make this one of the most expensive options
Royal Canin has sized their kibble in a way smaller Boxers might find difficult to chew
---
Here Are Some Questions and Answers:
What Foods Are Bad for Boxer Dogs?
On a general level, foods that are bad for Boxers are bad for other dog breeds as well, and we're not talking about chocolate and garlic.
Some dog foods are made from inferior ingredients you wouldn't feed your worst enemy, and often lack the proper amount of nutrients while providing too much fat and carbohydrates. They might not provide enough omega 6 fatty acids to promote heart health, and lack the high protein levels dog owners look for in a high-quality feed.
Pet foods not formulated for your dog's stage in life can also be a problem. Boxer puppies require a large-breed formula early in life to promote balanced growth, but if they still eat a puppy formula well into adulthood, they could get far too much fat, leading to obesity and associated health concerns.
Look for dog food for your Boxer that is high in nutritional content and made from quality ingredients. Ensure that you're feeding the proper formula to your dog depending on its age, and use the guidelines the manufacturer recommends when deciding how much to feed.
One thing to keep in mind that's specific to Boxers is their increased chance of suffering from food allergies. Keep this in mind when feeding anything containing yeast, soy, corn, or wheat for the first time. Also, be careful of any foods containing artificial flavorings or coloring as these can also trigger reactions. Boxers may also have allergies to chicken and beef protein, so choosing the best dog food for allergic Boxers may be more involved than you'd first imagine.
How Much to Feed a Boxer Puppy
The amount you should feed your Boxer breed puppy is determined by their weight and their appetite. Every bag of puppy food will come with a chart printed on the back that explains how much to feed your puppy, which varies depending on their current weight.
Feeding your puppy less than the recommended amount is worse than feeding them more, as it could result in them not getting enough nutrition to grow healthy and strong. For this reason, many people allow puppies to eat their fill. While growing, it's hard to feed them too much–their bodies simply turn it into growth.
Just don't let overfeeding become a habit, or your Boxer could run into obesity-related health issues in adulthood. Keep an eye on your goofy sweetheart's weight, and put them on a diet if they're packing too many pounds. Those soulful eyes might be hard to resist giving extra treats to, but remaining strong and keeping them on an appropriate diet will help them stay healthy their entire lives.
When Should I Switch My Boxer Puppy to Adult Food?
You should switch your Boxer puppy to adult food once they become an adult. Seems obvious, but how do you tell?
Unlike humans, it's actually quite simple to determine when your puppy will become an adult. If they're a small or medium breed, a year old is close enough, though toy breeds can reach maturity as soon as nine months. Larger breeds like Boxers can take up to 24 months to reach full maturity, meaning even hulking 80lb beasts are still technically considered "puppies" at twelve months.
Once your Boxer dog reaches their full size, they're no longer a pup, so you can switch them to adult food to help keep them at a healthy weight, something you may otherwise struggle with regarding this breed.
What Is the Best Dry Dog Food for Boxers?
The best dry dog food for Boxers features all the protein, minerals and vitamins they'll need in a breed and life-stage specific formula devised by nutritional experts. It will not only see to their basic nutritional needs, but also promote heart and joint health and shiny, healthy coats. It should be made from high-quality, all-natural ingredients, use protein sources from real animals, and be as fresh as possible to provide maximum nutrition.
You'll also want to keep an eye on how much omega fatty acids a dog food formulated for Boxers contains since this and L Carnitine both help promote heart health. High protein levels are something you'll want to watch out for since they help strengthen muscles. Keep an eye out for quality, healthy ingredients like sweet potatoes, ground whole grain sorghum, brown rice, and fruits and veggies to promote balanced nutrition for this breed. Also look for food that contains chicken meal (assuming your pup isn't allergic), along with any number of other meat meals as they're excellent sources of natural high-quality protein.
Since what constitutes the best dry dog food for your Boxer partially depends on their age, you'll likely want to feed Boxer puppies up to 24 months old puppy food. These formulations have the right blend of ingredients to satisfy any Boxer puppy and are small enough to be easily chewed. After reaching adulthood, your pup can then graduate to an adult formula to help maintain a healthy weight and energy level.
The Best Puppy Food for Boxers
Compared to adult food, the best puppy food for Boxers provides extra carbs and nutrients and an extra boost of fat. This gives fast-maturing Boxer puppies everything they need to grow healthy and strong right when they need it most. If you give a puppy food formulated for adults, they won't get enough raw material to power them into adulthood. Fortunately, puppy food is comparable to or only slightly more expensive than adult food, so cost shouldn't be a limiting factor when it comes to choosing the best food for your Boxer puppy.
Dog food for Boxer puppies should include things like healthy doses of chicken meal, chicken fat, and plenty of other fatty acids like omega 3 to fuel muscle growth.
The Best Adult Food for Boxers
Adult Boxers have different dietary requirements than puppies. They need far less fat and sodium in their diet, but still require need plenty of omega 3 fatty acids, fiber, and balanced protein. Because of this, dog food for Boxer adults still contains many of the same ingredients you'll find in puppy chow, though the pieces are typically larger to account for adult-sized jaws.
You'll find adult dog food provides lower levels of nutrients and minerals across the board compared to puppy formulas, which reflects their reduced daily dietary requirements. This doesn't mean adult dog food isn't as healthy as puppy food, just that it provides only what is needed and no more, which is critical when it comes to weight management and balanced nutrition for mature dogs.
What Should I Look for In the Best Dog Foods for Boxers?
Boxers have special requirements for nutrition. As a large breed, they need kibbles sized large enough to be easily picked-up and chewed, as well as a ration that supports healthy hearts and joints, especially for rapidly-growing pups. This helps reduce the chances of them suffering medical issues later in their lives due to malnutrition.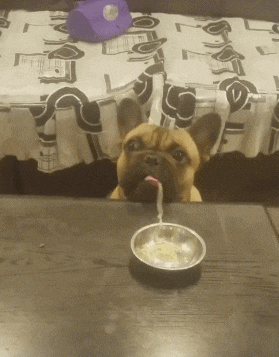 The best dog food for Boxers will include quality sources of protein like real meat and a variety of shelf-stable options like turkey meal, lamb meal, chicken meal, and ocean fish meal. That said, if you know or suspect your dog may have allergies to chicken products, you might look for poultry-free options that feature lamb, venison, and others.
If you're looking for the best grain-free Boxer chow, check out options that replace carbs like corn and wheat with legumes, fruits, vegetables, and meat instead. If your dog suffers from food allergies, they'll thank you for it! Besides, dogs are carnivores, so subsisting on too many grains could lead to complications later on.
---
Conclusion
While the best dog food brand for Boxers will depend on your best dog's age and existing medical conditions, every brand featured here today is a solid choice thanks to their high-quality natural ingredients, real animal proteins, and balanced mix of vitamins, minerals, and more.
That said, Eukanuba's breed-specific Boxer adult dry dog food is the best dog food for Boxers in our opinion. It provides Boxer-optimized nutrition, great taste, high-quality ingredients, and exclusive benefits.
It's more affordable than some options and features exclusive benefits not found in other brands. Best of all, you can rely on it to provide your Boxer with a balanced diet that includes everything it needs to live a long and happy life, regardless of if they're an adult or pup.
If you're still in the process of deciding which dog food is best to feed your Boxer, we hope this has helped you narrow down all the options available and find the one that is right for your dog. Now all that's left is to order the best dog food for Boxers and smile as you watch your Boxer chow down on their new favorite treat.
Recommended Buying Guide: